Steele Goes Overlanding with Ford, Hemmings and KTL Restorations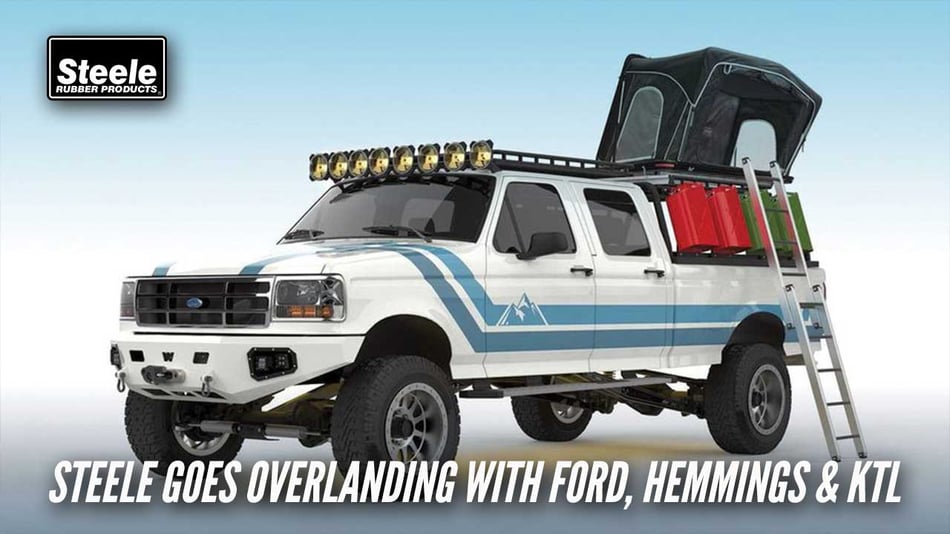 It's hard to say exactly when overlanding became an official thing but what we know for sure is that over the last year and a half it's taken the auto industry by storm. Outdoors, adventure, camping and incredible all terrain machines make for a surprisingly fun time, and it seems like everyone wants in on the hobby.
When it comes to something like overlanding, sealing, and protecting your vehicle from the elements can be especially important. No one wants leaking window seals when they are sleeping overnight in their rig and window rattles can make a rough trail ride unbearably loud. That's why when we got the call from Hemmings about being the official weatherstripping partner for Project Artemis, we jumped at the chance. Just like Hemmings and KTL, we are well known for our traditional classic car parts, but we are so much more than that- and we're excited to get the word out!
Project Artemis is going to be the ultimate overlanding rig. Built by our friends at KTL Restorations in Danville, VA and powered by none other than Ford this build is slated for, among others, the 2021 SEMA Show in Las Vegas! Hemmings is documenting the entire build and we invite you to tune in to the blog and follow along. And of course its gonna be #SealedWithSteele!
Here is the introduction/teaser video along with a Hemmings feature article and first build series video.
Fun fact: the F-250 in the build was purchased from the owner located in Newton, NC, a 20-minute drive from Steele headquarters in Denver, NC. Sometimes it truly is a small world.
Steele Rubber Products, located in Denver, NC, is a manufacturer and seller of high-quality rubber parts and weatherstripping products for classic and vintage automobiles, hot rods, RVs and Boats. Steele offers more than 12,000 parts for cars and trucks as well as a large line of universal weatherstripping and rubber parts to be used on any project. Established in 1958, Steele is a trusted name in the automotive restoration industry.