Cruise-In to Celebrate Collector Car Appreciation Day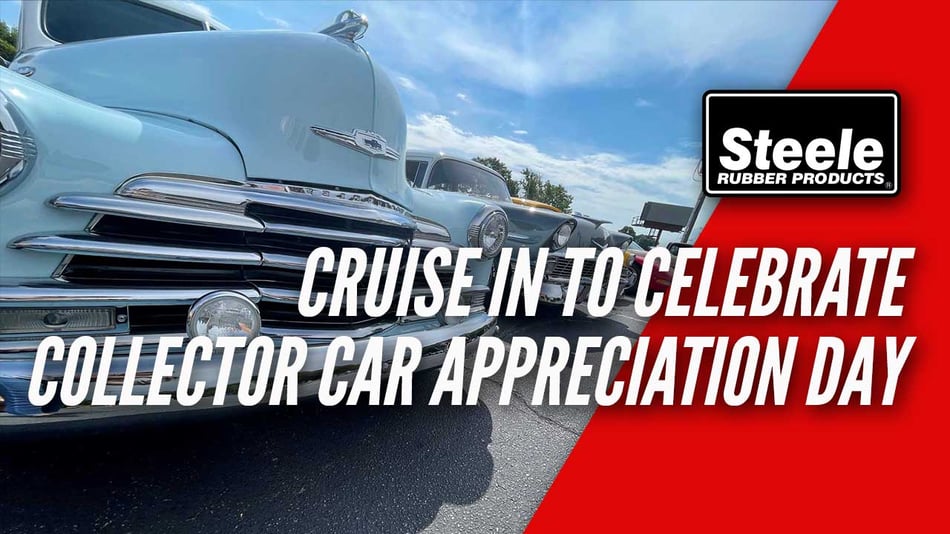 Friday July 9, 2021 was national Collector Car Appreciation Day (CCAD). If you are not familiar with this holiday, it was brought into existence by the SEMA Action Network and the United States Congress to raise awareness of the vital role automotive restoration and collection plays in society. This year marks the 12th anniversary of the CCAD holiday.
To honor the occasion, we hosted our annual Collector Car Appreciation Day cruise in at our headquarters in Denver, NC. There was a storm early in the afternoon, but the clouds parted, and sun shined through just in time. The show attracted more than 60 cars, trucks, vans, SUVs, hot rods and even a big rig! We live in a small town but have an incredible local hot-rodding community and it shows. There were so many diverse types of cars and a lot to look at. Some of our employees brought their cars too! We were happy to be able to host our friends and neighbors for some car goodness again.
This is our 11th in person cruise in- last year we held ours virtually because of the pandemic but we did not want to skip it. CCAD is particularly important to us because without this collector car hobby we can't do this weatherstripping thing that we love so much. Without the cars, the builders, the car people- none of it is possible. To all our customers, followers on social media, our peers in the industry and even our competitors, we say thank you so much for your support and for another wonderful year of business!
It was a successful evening and I think it's safe to say we're all ready to go to another car show!
Steele Rubber Products, located in Denver, NC, is a manufacturer and seller of high-quality rubber parts and weatherstripping products for classic and vintage automobiles, hot rods, RVs and Boats. Steele offers more than 12,000 parts for cars and trucks as well as a large line of universal weatherstripping and rubber parts to be used on any project. Established in 1958, Steele is a trusted name in the automotive restoration industry.